After saving a new stakeholder the next view is the profile of added stakeholder. The view has all the added information and multiple tabs to facilitate different stakeholder related information from different part of Lobster. To see how to add a new stakeholder, please see this blog: Adding a stakeholder.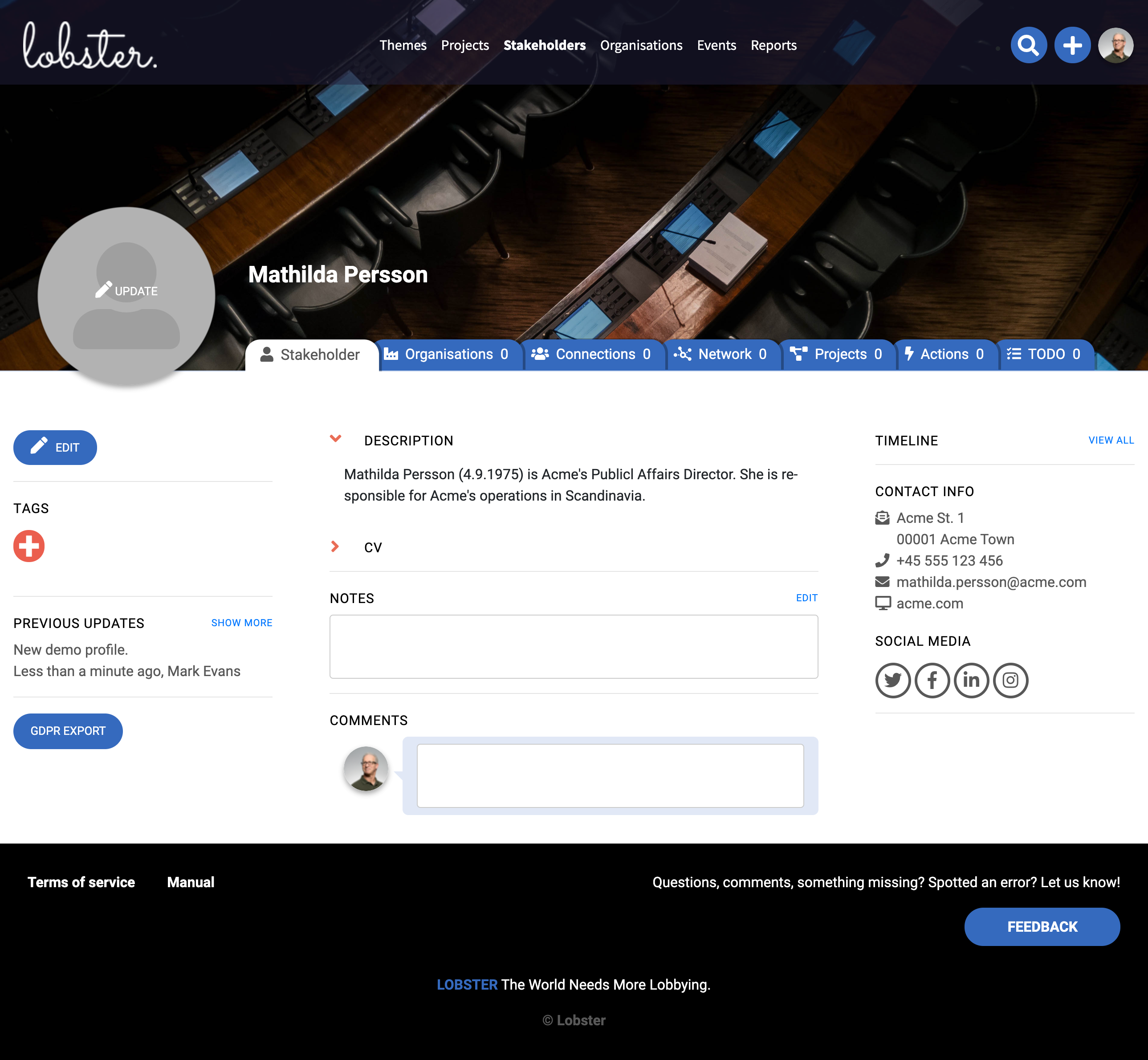 In most cases, it is relevant to connect stakeholder to one or more organisations. This process starts by clicking the Organisations-tab.

On the Organisations tab, there is a button Edit organisations. By clicking the button opens an editing form to add organisations to the stakeholder's profile.

Organisation picker is a convenient way to find just the right organisations for connecting the stakeholder.
The PICK ORGANISATIONS search field is a free text search, i.e. it is possible to enter keywords in it. With the Tags field, it is possible to narrow down searches to organisations tagged with a specific tag. For example, it is possible to search for the phrase "European parliament" as seen in the picture below.
After searching for the right organisation (e.g. the European Parliament), click on the + Select organization link to the right of the organisation's name and category.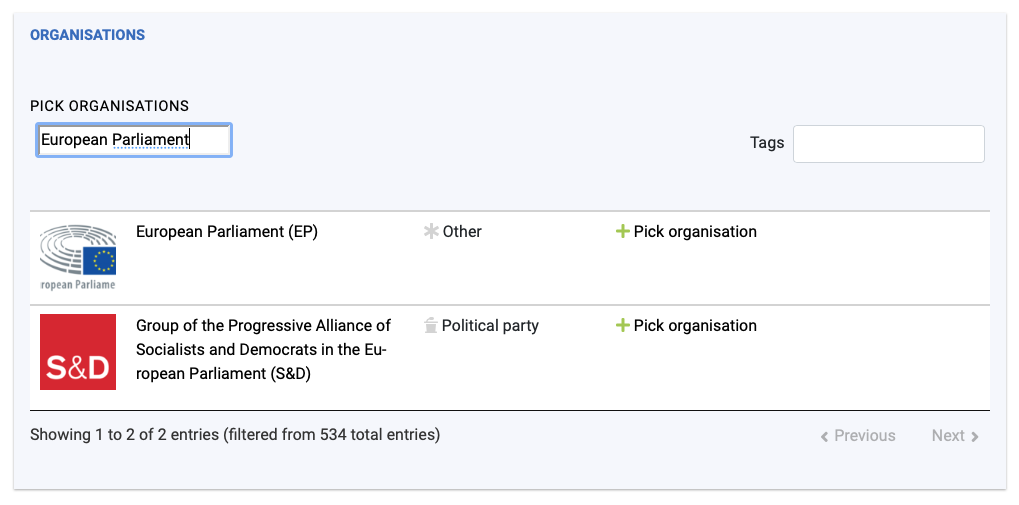 After picking the right organisation(s), the item(s) is listed on top of the organisation picker. For the selected organisations there are four fields which to fill:
title (e.g. MEP or Commissioner),
current position and
primary position.

A stakeholder can have multiple active and passive organisations and positions. This is the case for example with Members of the European Parliament where they are part of the parliament, respective national and EU-level parties, and different committees. Therefore, it is possible to pick multiple organisations for any given stakeholders.
Lobster facilitates this information with two data fields: current position and primary position:
Current position refers to a situation where the stakeholder is currently active in the organisation e.g. MEP is currently a member of the European parliament. On the other hand, if the box is left unmarked Lobster shows the position as a former position in the stakeholder's organisations view. This is a way to facilitate the relevant previous positions of a stakeholder.
Primary position refers to the main organisation of the stakeholder. Primary organisation and its title are always listed as the current occupation/position, and there can be only one primary position.
After picking the right organisations and adding the needed titles, save the form by clicking the Save button on the bottom-right corner of the page.