How are your team's lobbying actions related to what goes on in the world around you? And how are the stakeholders reacting to your lobbying efforts? Lobster now allows pinning news, tweets, and links to other online resources on project timelines to build a full picture of what is going on.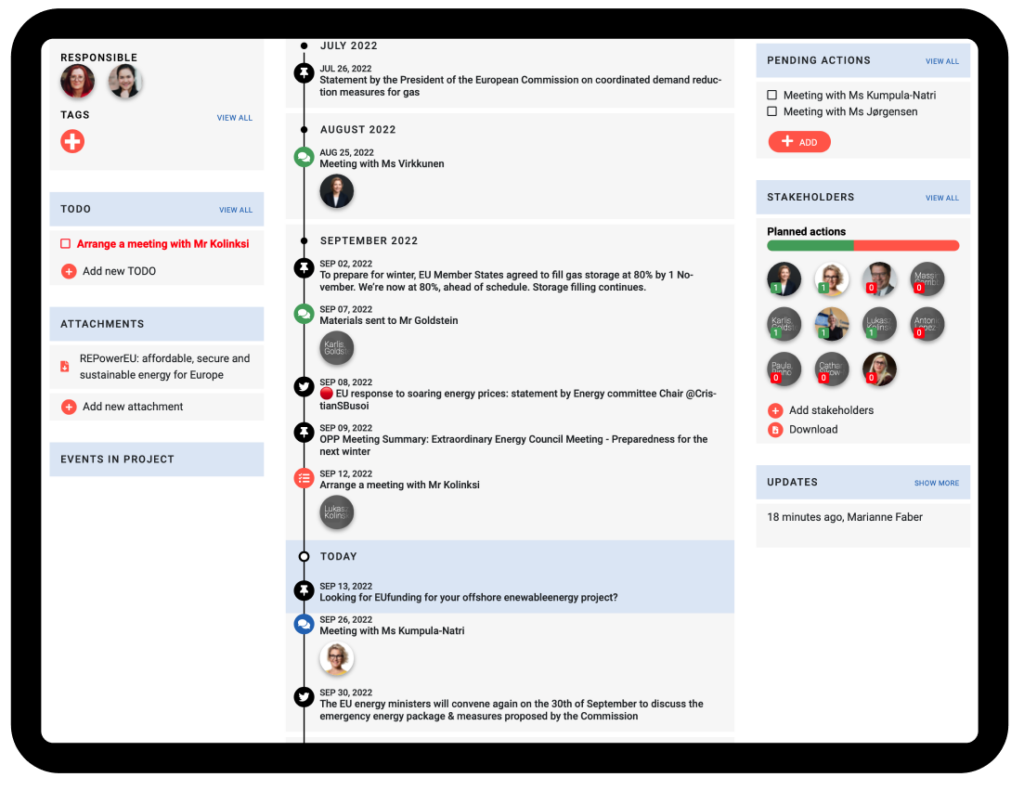 Pinning is easy and convenient, and most of all, helps teams stay up to date on things relevant to the project. The idea is to highlight content relevant to a project so that all project participants will become aware of it.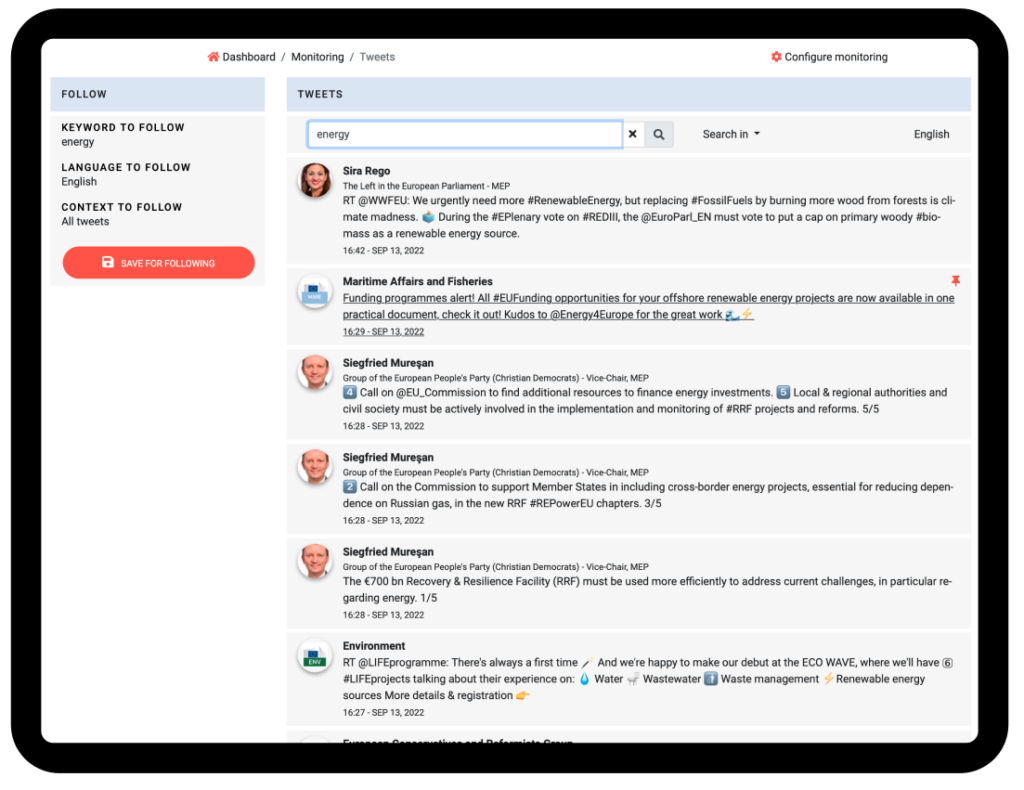 Pinning works for all content in Lobster monitoring. When you see a tweet or news in Lobster, that you feel is relevant to a project your team in working on, hover your mouse on top of it and an orange pin icon will appear. Clicking it opens a form for adding content to a project timeline.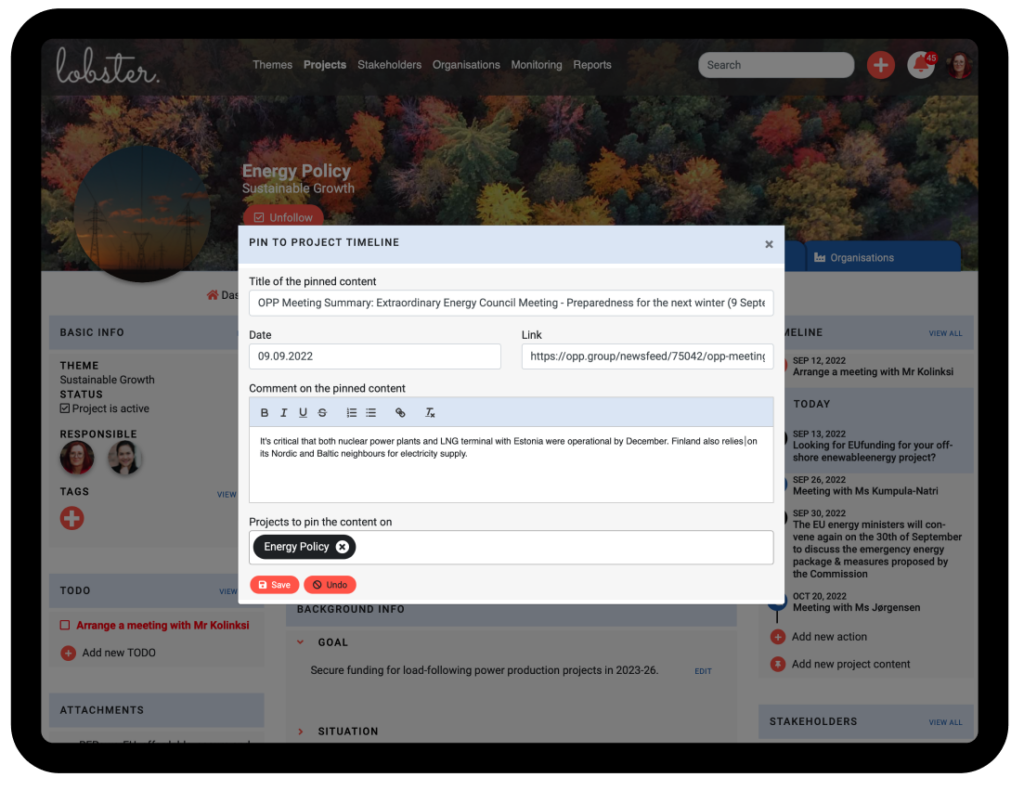 On top of what you find through Lobster's monitoring, you can pin links to external sources such as your media monitoring service or analytics services. To Pin links to external sources, just find the relevant project timeline and click Add new project content.

If you want to notify your colleagues who are working on the project, be sure to fill in an update comment after pinning, this will be then sent automatically to them.
Your team has a lot going on. We hope that Lobster's pins will make it easier to keep track of all of it in one place and build a more precise project history of the events that took place.